We are a nonpartisan organization that promotes political responsibility through informed and active participation of citizens in government.
Join us on the first Tuesday of every month for our public information session.
Learn how!
Tuesday Topics

July 7, 2020 | Noon | Zoom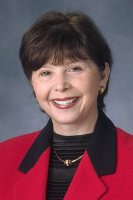 Women Who Dared to Speak Out: Paving the Road for the 19th Amendment | presentation by Dr. Diana Carlin
While the 1848 Seneca Falls convention is often listed as the start of the suffrage movement, its roots were formed earlier and the movement relied on women voices for almost 80 years to make voting a national reality. This presentation highlights the work of well-known suffrage leaders and many lesser-known who made it possible for women to have the vote.
Dr. Diana Carlin is a professor emerita of communication and former associate provost at Saint Louis University and a retired KU faculty member. She has taught courses on women's rights and suffrage for 30 years at KU and through the Osher Lifelong Learning Institute at KU.
LWV Members, watch your email fro the Zoom link. The recorded presentation will also be available on the Topeka and Shawnee County Public Library's website by July 14.
View June's Tuesday Topics with Burdett Loomis Zoom presentation and highlights posted on the Topeka and Shawnee County Public Library's website.
---
July 2020 
Vicki Arnett, Chapter President
The LWVTSC mourns with our community, the death of George Floyd (Minneapolis), Breonna Taylor (Kentucky), Mike Brown (Missouri), Freddie Gray (Baltimore), Philando Castile (Minnesota), Eric Garner (New York), Tamir Rice (Ohio), Dontre Hamilton (Milwaukee), Atatiana Jefferson (Texas) and the death of all Black and Brown people whose deaths came at the hands of law enforcement. I feel angry but I don't feel powerless. I vote! I vote because Black Lives Matter to all of us. I also seek to understand any white privilege by becoming an ally. I seek to take it upon myself to learn how I have benefited from white privilege. Being an ally means listening with compassion and not taking center stage. The LWVTSC strives to amplify Black voices and use whatever privilege we may have to seek justice.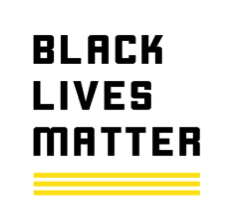 As a league:
We stand in solidarity with the Black and Brown community.
We acknowledge the need for real reform in this country.
We will assume responsibility for our words, thoughts and actions.
We will speak out on the issues of racial discrimination and injustice.
We will challenge racist remarks that occur in our presence.
We will vocalize the absence of Black and Brown people in civic and organizational leadership gatherings.
We will view racism and discrimination as our collective responsibility to change.
We will support leaders, businesses, and organizations that practice anti-racism.
We will listen and learn from experiences of Black and Brown people.
We will engage in community activism that supports anti-racist values.
We serve as allies for Black and Brown people.
We will take the responsibility to vote for leaders who support equality and the elimination of racism.
We will not succumb to fear.
We will not continue with business as usual.
We will not look in the other direction.
We will not wait for others to act.
Read more about other league activities and news from our President
---
Join us to Make Democracy Work!
The League of Women Voters has two separate and distinct roles:
Voters Services/Citizen Education: We present unbiased nonpartisan information about elections, the voting process, and issues.
Action/Advocacy: We are also nonpartisan; but after study we use our positions to advocate for or against particular policies in the public interest.
Join LWVTSC and start making a difference in our community. League membership is open to all women and men age 16 or older.
Follow us on Facebook: 
League of Women Voters of Topeka-Shawnee County  
The League of Women Voters is a nonpartisan political organization encouraging the informed and active participation of citizens in government. It influences public policy through education and advocacy. We do not support nor oppose any political party or candidate.