We are a nonpartisan organization that promotes political responsibility through informed and active participation of citizens in government.
Join us on the first Tuesday of every month for our public information session.
Learn how!
Tuesday Topics–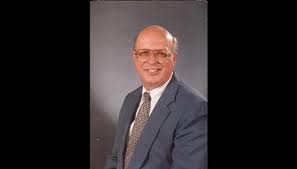 Ron Keefover with the Kansas Sunshine Coalition for Kansas Government will speak at the League of Women Voters' July 2 Tuesday Topics at the League's summer location, Faith Lutheran Church, 1716 Gage Blvd., beginning at noon.
The goal of the Kansas Sunshine Coalition is to promote awareness of open and transparent government in Kansas, to help keep the public informed of the abuses of open government and to hold elected officials accountable for those actions that ignore the public's legal right to public meetings and access to government records.
The League of Women Voters of Topeka-Shawnee County is a non-partisan political organization with the goal of empowering citizens to actively participate in their government at the local, state and national levels. Both men and women are welcome to join the League to participate in its volunteer activities.
The meeting is free and open to the public. An optional lunch will be available at 11:30 for $10.
---
 July 2019 
Vicki Arnett, Chapter President
Exciting 100th Anniversary Project Announced!
Our league has selected teachers to attend the Harvard Case Study Method of Teaching Civics. The teachers will attend the Harvard workshop in August taught by Professor David Moss. The community presentations resulting from this workshop will create a renewed partnership with our high schools, promote non-partisan discussion of issues and enhance the quality of civics education. The league sponsorship of this initiative will also enhance league goals of registering young voters and promoting democracy.  Read more
---
Join us to Make Democracy Work!
The League of Women Voters has two separate and distinct roles:
Voters Services/Citizen Education: We present unbiased nonpartisan information about elections, the voting process, and issues.
Action/Advocacy: We are also nonpartisan; but after study we use our positions to advocate for or against particular policies in the public interest.
Join LWVTSC and start making a difference in our community. League membership is open to all women and men age 16 or older.
Follow us on Facebook: 
League of Women Voters of Topeka-Shawnee County  
The League of Women Voters is a nonpartisan political organization encouraging the informed and active participation of citizens in government. It influences public policy through education and advocacy. We do not support nor oppose any political party or candidate.