We are a nonpartisan organization that promotes political responsibility through informed and active participation of citizens in government.
Join us on the first Tuesday of every month for our public information session.
Learn how!
Tuesday Topics

June 2, 2020 | Noon | Zoom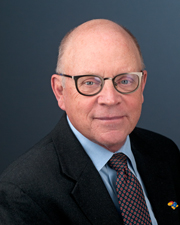 Politics, Policy and the Pandemic: Kansas in Uncertain Times | presentation by Burdett Loomis
Loomis is an Emeritus Professor of Political Science at KU, where he taught from 1979 to 2020. He has written or edited more than 30 books including "The New American Politician," "Interest Group Politics" and "Time, Politics, and Policy: A Legislative Year." Loomis has served as a Fulbright Distinguished Scholar and directed the KU intern programs in DC and Topeka for more than 30 years. He worked for then-Representative Paul Simon in 1975-6 as a Congressional Fellow and for Governor Kathleen Sebelius in 2005 as director of administrative communication. Loomis currently writes a regular column on Kansas politics.
LWV Members, watch your email fro the Zoom link. The recorded presentation will also be available on the Topeka and Shawnee County Public Library's website by June 8.
View May's Tuesday Topics with Dr. Michael Smith Zoom presentation and highlights posted on the Topeka and Shawnee County Public Library's website.
---
June 2020 
Vicki Arnett, Chapter President
I hope everyone is feeling safe and healthy. If you are able to join our virtual Tuesday Topics via Zoom, please do. It will be great to see your faces during this time away. If you are unable to join us, the recording of our speaker will be available on the library website within a few days of our meeting. Our collaboration with the Topeka Shawnee County Public Library continues!  
Voter Services continues to be hard at work. Please see their report regarding ways you can continue to be involved with voter registration safely.  
Since we have been unable to meet in person following the formation of our new board, I am using this column to introduce you to our board members. Please read on to learn more about our Voter Services Co-Chairs Mary Galligan and Leslie Prentice.
Read more about other league activities and news from our President
---
Join us to Make Democracy Work!
The League of Women Voters has two separate and distinct roles:
Voters Services/Citizen Education: We present unbiased nonpartisan information about elections, the voting process, and issues.
Action/Advocacy: We are also nonpartisan; but after study we use our positions to advocate for or against particular policies in the public interest.
Join LWVTSC and start making a difference in our community. League membership is open to all women and men age 16 or older.
Follow us on Facebook: 
League of Women Voters of Topeka-Shawnee County  
The League of Women Voters is a nonpartisan political organization encouraging the informed and active participation of citizens in government. It influences public policy through education and advocacy. We do not support nor oppose any political party or candidate.