We are a nonpartisan organization that promotes political responsibility through informed and active participation of citizens in government.
Join us on the first Tuesday of every month for our public information session.
Learn how!
Tuesday Topics
Iowa Caucus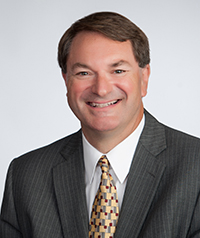 On March 3, Dr. Bob Beatty, Chair of the Political Science Department at Washburn University, will discuss the Iowa Caucus.  
Please join us at noon on the first Tuesday of every month at the Topeka and Shawnee County Public Library, Marvin Auditorium. The meeting is free and open to the public. Lunch will be available for $10 at 11:30 a.m.
---
February 2020 
Vicki Arnett, Chapter President
As we ring in the new year, we greet the centennial year of the League of Women Voters and the 19th amendment. While celebrating the accomplishments of the past, we will meet our current challenges and look to build our future.   
In February, we celebrate the 100th birthday of LWV. Although Kansas had the first local league, established in Wichita in August 1919, LWV was formed nationwide February 14, 1920. Our league will celebrate with voter registration events and a panel presentation, in collaboration with Topeka Shawnee County Public Library, featuring speakers on the census and redistricting, currently scheduled for February 19, 6:30 p.m. to 8:30 p.m. at the library.  More details will follow.
Your board has been hard at work drafting a revised non-partisan policy, in preparation for our annual meeting, suitable to lead us into the 2020 election cycle. Our league will be called upon to participate in more voter registration activities, partnering in new ways, while always remaining non-partisan. 
Please join in the LWVK birthday celebration on Feb. 13 by participating in a Day of Action at the state Capitol. Leagues statewide will participate in educating legislators about the importance of non-partisan redistricting and the upcoming census. LWVK has launched a website devoted to providing information about redistricting. Our own Mary Galligan was a major contributor to this effort. Thank you, Mary!  Please contact me to register for the Day of Action vickiarnett@sbcglobal.net.
Read more about other league activities and news from our President
---
Join us to Make Democracy Work!
The League of Women Voters has two separate and distinct roles:
Voters Services/Citizen Education: We present unbiased nonpartisan information about elections, the voting process, and issues.
Action/Advocacy: We are also nonpartisan; but after study we use our positions to advocate for or against particular policies in the public interest.
Join LWVTSC and start making a difference in our community. League membership is open to all women and men age 16 or older.
Follow us on Facebook: 
League of Women Voters of Topeka-Shawnee County  
The League of Women Voters is a nonpartisan political organization encouraging the informed and active participation of citizens in government. It influences public policy through education and advocacy. We do not support nor oppose any political party or candidate.