We are a nonpartisan organization that promotes political responsibility through informed and active participation of citizens in government.
Join us on the first Tuesday of every month for our public information session.
Learn how!
Tuesday Topics

February 2, 2021 | Noon | Zoom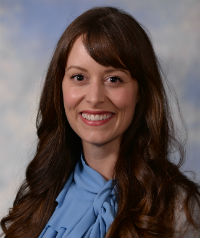 Amber Dickinson, Ph.D., Washburn University Assistant Professor of Political Science, will discuss Redistricting in Kansas.
LWV Members, watch your email for the Zoom link. The recorded presentation will also be available on the Topeka and Shawnee County Public Library's website in mid February.
View a summary of Tuesday Topics January 2021, in which Dr. Gianfranco Pezzino, former Shawnee County Health Officer discussed "Public Health Challenges: Coronavirus, Pandemic and Beyond." The Zoom presentation and highlights are posted on the Topeka and Shawnee County Public Library's website.
---
February 2021

Vicki Arnett, Chapter President
2020 was a year that reminded me how grateful I am for the people in my life including league members. By generously donating your time, talent and treasure to the league, we continue to do our core voter services and civic engagement work. Like our suffrage sisters of the past, our work will carry us into a strong future.
Since league members are not ones to rest on our accomplishments, I want to tell you about significant work achieved since the November general election. Our league received a grant from the Kansas Leadership Center to support the Kansas Beats the Virus Campaign. Along with community partners, Topeka NAACP and LULAC, we are sponsoring two billboards with COVID-19 safety messaging for three months. The billboards are located at 6th & Laurent and 27th & California. Many thanks to the Kansas Leadership Center. We will continue to post Kansas Beats the Virus information on our social media.
Read more about other league activities and news from our President
---
Join us to Make Democracy Work!
The League of Women Voters has two separate and distinct roles:
Voters Services/Citizen Education: We present unbiased nonpartisan information about elections, the voting process, and issues.
Action/Advocacy: We are also nonpartisan; but after study we use our positions to advocate for or against particular policies in the public interest.
Join LWVTSC and start making a difference in our community. League membership is open to all women and men age 16 or older.
Follow us on Facebook: 
League of Women Voters of Topeka-Shawnee County  
The League of Women Voters is a nonpartisan political organization encouraging the informed and active participation of citizens in government. It influences public policy through education and advocacy. We do not support nor oppose any political party or candidate.