We are a nonpartisan organization that promotes political responsibility through informed and active participation of citizens in government.
Join us on the first Tuesday of every month for our public information session.
Learn how!
Tuesday Topics

August 4, 2020 | Noon | Zoom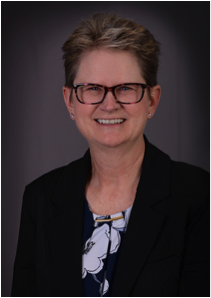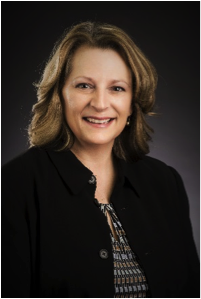 Linda Ochs, Director, Shawnee County Health Department and Alice Weingartner, Chief Strategy Officer, Community Care Network of Kansas, will discuss Health Care in Shawnee County during COVID-19.
LWV Members, watch your email for the Zoom link. The recorded presentation will also be available on the Topeka and Shawnee County Public Library's website in mid August.
View July's Tuesday Topics with Diana Carlin Zoom presentation and highlights posted on the Topeka and Shawnee County Public Library's website.
---
August 2020 
Vicki Arnett, Chapter President
It was a pleasure to represent our league and Kansas at the LWV 54th Convention held virtually June 25-27, 2020. Voter services has been very active so please review their report in this Voter. I am pleased to announce, Mary Galligan will be our league's March to the Polls data coordinator. It is crucial that as league members, we reach out to all of our family, friends and contacts to register and get out the vote. Election day is Tues., Aug. 4 for the primary.
The LWV U.S. vote411.org online voter guide is posted listing questions for all Shawnee County candidates. Please, review vote411.org to identify candidates on your ballot who have not responded to league questions. Reach out to the candidates and ask them to respond to vote411.org. Please thank the candidates who have responded for helping to educate the electorate. Due to the pandemic, an online voter guide is an extremely useful, and free, method of getting your message out. Thank you in advance for this advocacy action.
Our local governing bodies, Topeka City Council and Shawnee County Commission, are discussing and making decisions that impact our lives in unprecedented ways. Discussions are underway at the city council about police reform. At the Shawnee County Commission, decisions that impact our health are made weekly. Our league observer corps is spending long hours attempting to keep our league involved in the discussion. If you would like to help observe, all meetings are virtual, please let me know at vickiarnett@sbcglobal.net.
Read more about other league activities and news from our President
---
Join us to Make Democracy Work!
The League of Women Voters has two separate and distinct roles:
Voters Services/Citizen Education: We present unbiased nonpartisan information about elections, the voting process, and issues.
Action/Advocacy: We are also nonpartisan; but after study we use our positions to advocate for or against particular policies in the public interest.
Join LWVTSC and start making a difference in our community. League membership is open to all women and men age 16 or older.
Follow us on Facebook: 
League of Women Voters of Topeka-Shawnee County  
The League of Women Voters is a nonpartisan political organization encouraging the informed and active participation of citizens in government. It influences public policy through education and advocacy. We do not support nor oppose any political party or candidate.