We are a nonpartisan organization that promotes political responsibility through informed and active participation of citizens in government. See what we are focused on today. 
Join us on the first Tuesday of every month for our public information session. Learn more!
Topeka City Council Candidates Meet & Greet
Tuesday, October 24 | 5:30-7pm | Topeka & Shawnee County Public Library

Talk to candidates for city council about their plans for Topeka. This is a great opportunity to learn more about those running so you can make an informed vote on November 7. This event is co-hosted by ACLU Kansas, LULAC, NAACP, Topeka & Shawnee County Public Library, United Way of Kaw Valley and YWCA of Northeast Kansas.
Tuesday Topics

October 3 | Noon | Topeka & Shawnee County Public Library

Artist and writer Barbara Waterman-Peters will talk about art in Topeka. Attend in person in the library's Marvin BC or attend by Zoom. You are welcome to purchase lunch from the Millennium Cafe and bring it into the meeting room. If you purchase lunch, we recommend you arrive at 11:15am.
At the September Tuesday Topics LWV Voter Services co-chairs Susan Quinn and Robin Sweeney talked about programs and outreach to support voter registration and education. Read the Tuesday Topics Summmary.
Upcoming Tuesday Topics
November 7 – Juli Ann Mazachek, Washburn University President
December 5 – Shawnee County Legislators
---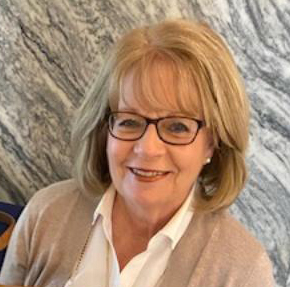 October 2023

Mary Lou Davis, Chapter President

What is your voting plan for the upcoming November 7 local elections? 
Oftentimes, we hear all politics is local. That's certainly the case this November when Topeka, Auburn, Rossville and Silver Lake city council seats will be on the ballot. Equally important are school board elections — Topeka (USD 501), Shawnee Heights (USD 450), Washburn Rural (USD 437) and Seaman (USD 345). Some school districts extend into the outskirts of Shawnee county; for which residents in those areas will be selecting board members for Santa Fe Trail (USD 434), Silver Lake (USD 372), Jefferson West (USD 340), Mission Valley (USD 330) and St. Mary's (USD 321).
Read the full President's message
---
Join us to Make Democracy Work!
The League of Women Voters has two separate and distinct roles:
Voters Services/Citizen Education: We present unbiased nonpartisan information about elections, the voting process and issues.

Action/Advocacy: We are also nonpartisan; but after study we use our positions to advocate for or against particular policies in the public interest.
Join LWVTSC and start making a difference in our community. League membership is open to all women and men age 16 or older.
Follow us on Facebook: 
League of Women Voters of Topeka-Shawnee County
The League of Women Voters is a nonpartisan political organization encouraging the informed and active participation of citizens in government. It influences public policy through education and advocacy. We do not support nor oppose any political party or candidate.