We are a nonpartisan organization that promotes political responsibility through informed and active participation of citizens in government.
Join us on the first Tuesday of every month for our public information session.
Learn how!
Tuesday Topics

December 1, 2020 | Noon | Zoom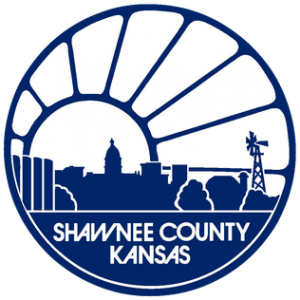 The following local officials talk about their work and answer questions:
Shawnee County Commissioner  Kevin Cook
Shawnee County Commissioner  Aaron Mays
Shawnee County Commissioner Bill Riphahn

City Councilman Neil Dobler
City Councilman Spencer Duncan
City Councilman Tony Emerson (maybe)
City Councilwoman Karen Hiller 
City Councilman Michael Lesser
City Councilwoman Sylvia Ortiz
City Councilwoman Hannah Naeger
City Councilwoman Christina Valdivia-Alcala 
LWV Members, watch your email for the Zoom link. The recorded presentation will also be available on the Topeka and Shawnee County Public Library's website in mid December.
View a summary or Tuesday Topics November 3, 2020 with Carol Babcock, Co-chair of the Affordable Housing Project JUMP. Zoom presentation and highlights will soon be posted on the Topeka and Shawnee County Public Library's website.
---
December 2020 
Vicki Arnett, Chapter President
November is the month for all 182 members to pay annual dues. Please renew your dues and consider adding $19 to commemorate the 100 anniversary of the19th Amendment. Checks should be made out to LWVTSC and sent to Theresa Kiernan, Treasurer, 3620 SW York Way, Topeka, KS 66604. Or you may pay online. Support our great work together.
We appreciate the hard work of our voter services co-chairs, Leslie Prentice and Mary Galligan, all of our community volunteers who registered voters during food distributions, high school classes, wrote post cards, made phone calls and walked door to door to distribute voter information. Although the numbers are not yet certified by the Secretary of State, Shawnee County experienced record turn out in the 2020 general election. We are now preparing for the next election. As my mother used to say, "no rest for the weary and the righteous don't need any." This is truly righteous work.
Read more about other league activities and news from our President
---
Join us to Make Democracy Work!
The League of Women Voters has two separate and distinct roles:
Voters Services/Citizen Education: We present unbiased nonpartisan information about elections, the voting process, and issues.
Action/Advocacy: We are also nonpartisan; but after study we use our positions to advocate for or against particular policies in the public interest.
Join LWVTSC and start making a difference in our community. League membership is open to all women and men age 16 or older.
Follow us on Facebook: 
League of Women Voters of Topeka-Shawnee County  
The League of Women Voters is a nonpartisan political organization encouraging the informed and active participation of citizens in government. It influences public policy through education and advocacy. We do not support nor oppose any political party or candidate.