We are a nonpartisan organization that promotes political responsibility through informed and active participation of citizens in government. See what we are focused on today. 
Join us on the first Tuesday of every month for our public information session. Learn more!
Tuesday Topics

Decenber 5 | Noon | Topeka & Shawnee County Public Library

Kansas Legislators representing Shawnee County will talk about the upcoming legislative session. Attend in person in the library's Marvin BC or attend by Zoom. You are welcome to purchase lunch from the Millennium Cafe and bring it into the meeting room. If you purchase lunch, we recommend you arrive at 11:15am.
At the November Tuesday Topics Washburn University Interim Provost and Vice President of Academic Affairs Laura Stephenson talked about what is happening at Washburn and what is planned for the future. Read the Tuesday Topics Summary.
Upcoming Tuesday Topics
January 9 – Sherman Smith, editor Kansas Reflector (Note: This is the 2nd Tuesday to avoid the day after a holiday)
February 6 – Richard Pund, Alternative Voting Methods
March 5 – Zach Ahrens, President and CEO, Capper Foundation
---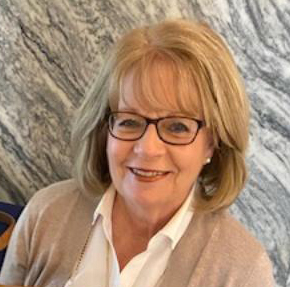 December 2023

Mary Lou Davis, Chapter President

To you and yours, best wishes during this holiday season! Let us celebrate and be thankful.
Read the full President's message
---
Join us to Make Democracy Work!
The League of Women Voters has two separate and distinct roles:
Voters Services/Citizen Education: We present unbiased nonpartisan information about elections, the voting process and issues.

Action/Advocacy: We are also nonpartisan; but after study we use our positions to advocate for or against particular policies in the public interest.
Join LWVTSC and start making a difference in our community. League membership is open to all women and men age 16 or older.
Follow us on Facebook: 
League of Women Voters of Topeka-Shawnee County
The League of Women Voters is a nonpartisan political organization encouraging the informed and active participation of citizens in government. It influences public policy through education and advocacy. We do not support nor oppose any political party or candidate.