We are a nonpartisan organization that promotes political responsibility through informed and active participation of citizens in government.
Join us on the first Tuesday of every month for our public information session.
Learn how!
Tuesday Topics
UN Commission on the Status of Women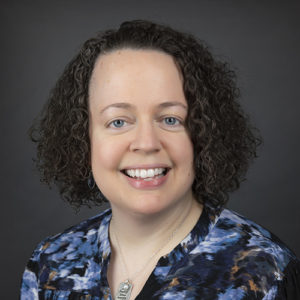 Jacquie Lightcap, a member of the League of Women Voters Topeka Shawnee County, attended the UN Commission on the Status of Women as an observer in 2019. She will report on her four-day visit to the UN and efforts member nations of the UN and associated non-governmental organizations are making to increase the equality of women worldwide.
Please join us at noon on the first Tuesday of every month at the Topeka and Shawnee County Public Library, Marvin Auditorium. The meeting is free and open to the public. Lunch will be available for $10 at 11:30 a.m.
---
December 2019 
Vicki Arnett, Chapter President
Since there will be no VOTER for January, I will use this column to focus on events in the upcoming months. Please check LWVTSC web site and our Facebook page for any important announcements.
As you plan your end of year giving, please consider a contribution to LWVTSC. We are now officially a 501(c) 3. We are able to accept donations which are tax deductible to you. We are also able to accept bequests, fund transfers and gifts which are tax deductible. Please see Theresa Kiernan or any board member about how to make your contribution.
A special exhibit opened November 1, 2019 in the state archives gallery at the Kansas Historical Society. #Marthamakeshistory Celebrating Women's Suffrage in Kansas. The Kansas State Historical Museum will also host the LWVK Centennial Celebration traveling exhibit Dec. 22 through Jan. 11.
Read more about other league activities and news from our President
---
Join us to Make Democracy Work!
The League of Women Voters has two separate and distinct roles:
Voters Services/Citizen Education: We present unbiased nonpartisan information about elections, the voting process, and issues.
Action/Advocacy: We are also nonpartisan; but after study we use our positions to advocate for or against particular policies in the public interest.
Join LWVTSC and start making a difference in our community. League membership is open to all women and men age 16 or older.
Follow us on Facebook: 
League of Women Voters of Topeka-Shawnee County  
The League of Women Voters is a nonpartisan political organization encouraging the informed and active participation of citizens in government. It influences public policy through education and advocacy. We do not support nor oppose any political party or candidate.