We are a nonpartisan organization that promotes political responsibility through informed and active participation of citizens in government.
Join us on the first Tuesday of every month for our public information session.
Learn how!
Tuesday Topics
Local School Superintendents Panel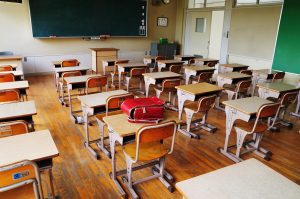 Superintendents from five local school districts will discuss education issues and answer questions at the League of Women Voters of Topeka-Shawnee County's Tuesday Topics meeting beginning at 12 p.m., Tues.,Nov 5, at the Topeka and Shawnee County Public Library.
The superintendents from Auburn-Washburn School District, Seaman School District, Shawnee Heights School District, Silver Lake Schools and Topeka Public Schools will be on the panel.
The meeting is free and open to the public. Lunch will be available for $10 at 11:30 a.m.
---
November 2019 
Vicki Arnett, Chapter President
My grandmother used to say, there is no rest for the wicked, and the righteous don't need any. Our league is pretty righteous. We have advocated for extending weekend early voting with the Shawnee County Board of Commissioners. No commitment was made to extend early voting for the November election, however, LWV has a 100-year history of advocating for increased access to the ballot. We will be back.
Please double check your voter registration and vote on or before Nov. 5. Information about your candidates may be found on vote411.org. Our voter services worked very hard to obtain answers to questions from all local candidates by participating in vote411. Educate yourself and others about the Kansas Constitutional Amendment question by reading the Voter and vote411.
Please plan to join us for Tuesday Topics on Election Day, Tues. Nov. 5 to learn from a panel of all five Shawnee County school superintendents.
Read more about other league activities and news from our President
---
Join us to Make Democracy Work!
The League of Women Voters has two separate and distinct roles:
Voters Services/Citizen Education: We present unbiased nonpartisan information about elections, the voting process, and issues.
Action/Advocacy: We are also nonpartisan; but after study we use our positions to advocate for or against particular policies in the public interest.
Join LWVTSC and start making a difference in our community. League membership is open to all women and men age 16 or older.
Follow us on Facebook: 
League of Women Voters of Topeka-Shawnee County  
The League of Women Voters is a nonpartisan political organization encouraging the informed and active participation of citizens in government. It influences public policy through education and advocacy. We do not support nor oppose any political party or candidate.