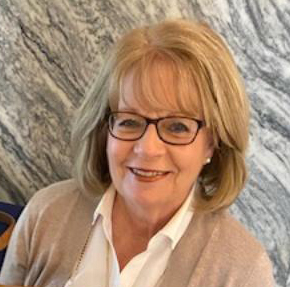 President's Perspective
October 2023
What is your voting plan for the upcoming November 7 local elections? 
Oftentimes, we hear all politics is local. That's certainly the case this November when Topeka, Auburn, Rossville and Silver Lake city council seats will be on the ballot. Equally important are school board elections—Topeka (USD 501), Shawnee Heights (USD 450), Washburn Rural (USD 437) and Seaman (USD 345). Some school districts extend into the outskirts of Shawnee county; for which residents in those areas will be selecting board members for Santa Fe Trail (USD 434), Silver Lake (USD 372), Jefferson West (USD 340), Mission Valley (USD 330) and St. Mary's (USD 321).
There are several ways to become knowledgeable about candidates for these offices.
You may access VOTE 411. This is the League of Women Voters of Kansas non-partisan voters education guide. If each of the candidates have responded to the League's questions, you may compare their answers. There may also be issues of which you were unaware being addressed by the candidates. Other election information is available through VOTE 411, such as dates for early advance voting, advance ballot application, as well as mailing of advance ballots, polling locations, etc. 
Plan to attend the Topeka city council candidate "Meet and Greet" on Tuesday, October 24 from 5:30-7: PM at the Topeka and Shawnee County Public Library. Candidates have been invited to attend this event to facilitate their efforts in communicating their positions on issues. Just as importantly, they will have the opportunity to learn firsthand those issues important to you. 
The community organizations jointly sponsoring this voter education event with us are Topeka & Shawnee County Public Library, United Way of Kaw Valley, ACLU, YWCA of Northeast Kansas, LULAC, NAACP and Historic Old Town NIA.
Be ever vigilante to exercise your right to vote and to be an informed voter!