President's Perspective
October 2022
Vote No on November Constitutional Amendments
Our board voted to hold a Vote No position on the two Constitutional Amendment proposals that will be on the November 8 ballot across Kansas. The two proposals are the Legislative Veto Amendment (HCR 5014) and the Sheriff Amendment (HCR 5022). You can read about these amendments, but, very simply, a "No" vote on each preserves the Constitution, allowing executive branch agencies to enact rules and regulations and allowing counties to elect and remove sheriffs through local control.
Nonpartisan Stance and Positions on Policy
This is a good time to remind ourselves of how being nonpartisan works in the League of Women Voters, and I can't say it any better than our membership chair does when he welcomes new members. "We are strictly nonpartisan," said Allan Foster. "We neither support nor oppose specific parties or candidates for office at any level of government. At the same time, the League is wholeheartedly political and works to influence policy through advocacy."
It's also important to remember that the nonpartisan stance of the League does not stop YOU from participating in political campaigns or activities. It does, however, mean that some of the board members cannot participate in political activities while they hold specific, sensitive positions.
Comment on Draft Policies
The national LWV is accepting comments on two proposed policies, which are meant to clarify expectations for the national, state, and local leagues, as well as for members of the League. The two policies are a League Rights and Responsibility Policy [Proposed League Rights & Responsibilities Policy | League of Women Voters (lwv.org)] and a Member Rights Policy [Proposed Member Rights & Responsibilities Policy | League of Women Voters (lwv.org)]. Any member of the League can read and send comments on the proposed policy. The board subcommittee will send comments on behalf of our League by the deadline of Oct. 11.
Attend the Candidate Forum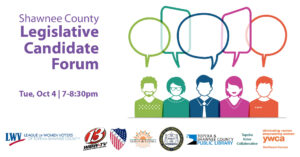 Camille Nohe chaired the committee that planned our Oct. 4 House of Representatives Candidate Forum, and you should plan to attend. It starts at 7 p.m. at the library. You can attend in person in Marvin Auditorium or register to attend by Zoom.
Keep Showing We Care
We've been asked to participate with the YWCA on voter registration activities and a rally on Oct. 18. Bring your "Your Vote Matters" sign and march together, or sign up to work at voter services tables during these events.
Our Thoughts Are With
League member Chris Huntsman, whose husband died Sept. 7.