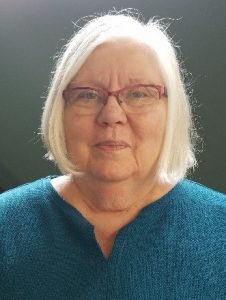 President Vicki Arnett
President's Perspective
August 2020                                                                 
It was a pleasure to represent our league and Kansas at the LWV 54th Convention held virtually June 25-27, 2020. Although a big centennial celebration was planned, COVID-19 had different plans. Just like our suffrage sisters in the past, we are adapting to our world. Voter services has been very active so please review their report in this Voter. I am pleased to announce, Mary Galligan will be our league's March to the Polls data coordinator. It is crucial that as league members, we reach out to all of our family, friends and contacts to register and get out the vote. Election day is Tues., Aug. 4 for the primary.
The LWV U.S. vote411.org online voter guide is posted listing questions for all Shawnee County candidates. Please, review vote411.org to identify candidates on your ballot who have not responded to league questions. Reach out to the candidates and ask them to respond to vote411.org. Please thank the candidates who have responded for helping to educate the electorate. Due to the pandemic, an online voter guide is an extremely useful, and free, method of getting your message out. Thank you in advance for this advocacy action.
Our local governing bodies, Topeka City Council and Shawnee County Commission, are discussing and making decisions that impact our lives in unprecedented ways. Discussions are underway at the city council about police reform. At the Shawnee County Commission, decisions that impact our health are made weekly. Our league observer corps is spending long hours attempting to keep our league involved in the discussion. If you would like to help observe, all meetings are virtual, please let me know at vickiarnett@sbcglobal.net.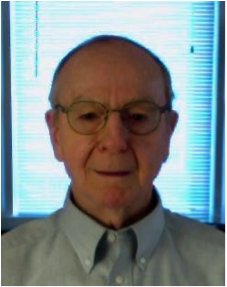 In this president's perspective, I would like to introduce our new board member, Micheal Roberts. Micheal joined the board to help us address obtaining 501(c)3 status. That status was obtained in 2020. He continues to provide guidance as we revamping our governance methods as required under our new tax-exempt status.
Micheal said, "I joined the League in May of 2016. I was given the opportunity to work with Theresa Kiernan to complete the application to the IRS to make the Topeka Shawnee County League a 501 (c)(3). That allowed me to learn about the chapter and increased my interest in its activities. The league seems to operate at the heart of the civic and public responsibilities we need to attend to. It is essential work. I retired from public school work, teaching and administration, in 2003 after about 35 years. Some small amount of clock work is a hobby I enjoy."
Micheal also has a delightful sense of humor, which causes us to listen closely when he speaks at board meetings and to read to the end of any written correspondence. Welcome Micheal.
Please plan to join us at virtual Tuesday Topics on Aug. 4, After you vote, when we will hear from Linda Ochs, Shawnee County Health Department Director and Alice Weingartner, Community Care Network of Kansas Chief Strategy Officer, and former Shawnee County Health Department Director.