President's Perspective
June 2022                                                              
Opening additional locations for pre-election voting, getting out into the community, and working with the Kansans for Constitutional Freedom non-partisan coalition have been the focus this month.
Advocacy Committee Focuses on Local Access to Voting
LWVTSC's advocacy committee — Chair Orion Jordan, Judy Moler, Patrick Woods and Carole Jordan — met with Mayor Mike Padilla in May to discuss additional opportunities for Topekans to vote.
The committee found that Topeka is the only Class A city in Kansas that provides pre-election day in-person voting only at the county election office. Of the top 10 counties in Kansas by population, Johnson, Sedgwick, Wyandotte, Douglas, Leavenworth, Butler and Reno counties provide satellite locations, in addition to the county election office, for pre-election day voting for a specific period of time before election day.
The committee explained that providing additional opportunities for voting in Shawnee County will improve our civic health and help build our image as an open, inclusive city. Such an image will improve our ability to attract new, 21st century businesses to Topeka. These are goals of Momentum 2022 and the mayor himself.
The committee and the mayor discussed making a formal request to the Secretary of State to work with the Shawnee County Election Commissioner to help him establish pre-election day in-person voting sites other than the county election office.
Providing satellite offices has a fiscal impact on the election commissioner's budget so we are not recommending that overly burdensome changes be made. The number of satellite voting locations and the days and the hours each site would be open would be part of the Secretary of State and Election Commissioner's fiscal analysis. Just three locations open for a limited number of hours would be a great start.
Even three pre-election day in-person voting sites would demonstrate Topeka's interest in giving its citizen an increased opportunity to participate in our democracy. Three sites that come to mind immediately are Washburn University, the Topeka Public Library and the YWCA. Please note that the YWCA has been approached regarding this and the YWCA was very supportive of being a pre-election day in-person voting site.
Number of Satellite Pre-Election Day In-Person Voting Sites
| | | | | | |
| --- | --- | --- | --- | --- | --- |
| County | Satellite Locations Even Year Primary | Satellite Locations Odd Year Primary | Satellite Voting Locations Even Year General | Satellite Voting Locations Odd Year General |   |
| Johnson | 9 | 7 | 9 | 7 |   |
| Sedgwick | 16 | 16 | 16 | 16 |   |
| Shawnee | 0 | 0 | 0 | 0 | NO SATELLITE LOCATIONS |
| Wyandotte | 2 | 2 | 2 | 2 |   |
| Douglas | 3 | 3 | 5 | 5 |   |
| Leavenworth | 3 | 0 | 3 | 0 |   |
| Riley | 0 | 0 | 0 | 0 | NO SATELLITE LOCATIONS |
| Butler | 1 | 1 | 1 | 1 |   |
| Reno | 2 | 0 | 2 | 0 |   |
| Saline | 0 | 0 | 0 | 0 | NO SATELLITE LOCATIONS |
Back to Zoom, Just for the Summer
Our Tuesday Topics meetings in June, July and August will be Zoom only. The library will be using its space for children's programs over the summer. We will return to the library for in-person meetings in September. Here's the Zoom link for these three meetings:
Party Time, June 21!
Let's get social, Tuesday, June 21 at Judy Moler's house, 401 SW Danbury Lane, from 5:30 to 7:30 p.m. Sip a little wine, nibble on a little cheese, applaud and get to know our new members, send kudos to our observers, meet the board! See you June 21.
Kansans for Constitutional Freedom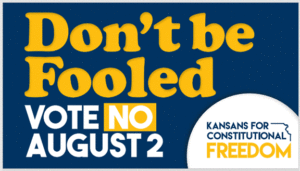 League of Women Voters of Kansas is a supportive member of Kansans for Constitutional Freedom, a non-partisan group that opposes the proposed amendment to the Kansas Constitution that will be voted on during the Aug. 2 primary election and would remove women and families' rights to make personal health care decisions. The Vote No campaign is looking for help.
On May 21, 2022, the coalition will kick off the Vote NO campaign with a day of action and community canvassing. Volunteer for shifts from 10 a.m. – noon, noon – 2 p.m., 2- 4 p.m. or 4-6 p.m.
Learn more at Kansas for Constitutional Freedom | Ensuring safe and legal abortion in Kansas.
LWVTSC Book Club
March—Killers of the Flower Moon by David Grann
April—Becoming by Michelle Obama
May—Heartland by Sarah Smarsh
June 10—Invisible Women by Caroline Criado Perez
July 8—Elevations by Max McCoy
Aug. 12—Mindset by Carol Dweck
Meets every month on the second Friday, noon – 1 p.m.
Contact Carole Jordan53@yahoo.com to join or with book suggestions.
Welcome to New Members
We're welcoming new members Gretchen Gleue, Serena Kent, Allison Marsh, Janice Mauck, Cynthia Maxwell, Oshara Meesha, Caitlyn Sturgeon and Lynn Wagner-Knight.