We're Passionate about Voting
The League of Women Voters believes the right to vote is the heartbeat of American democracy, so we work to strengthen and protect the right to vote. We register voters, we encourage people to vote and to participate in the democratic process, we support legal challenges to voter suppression efforts. Read the latest Voter Services News.
Are you passionate about voting, too? Join the Topeka Shawnee County League and sign up to help with registration efforts.
Your Vote in Shawnee County
Election Information
For the latest deadlines and news on voting, check with the  Shawnee County Election Office.
Check Vote411 – Use the League's online voter guide to see the races and issues on your ballot. Compare candidates side-by-side and read their views on the important issues in their own words.
What About Your Voting Status?
You will receive a voter card in the mail when your registration is official. You can also check your registration online. If you move or change your name, you must re-register. If you are not on the voter list contact the Shawnee County election office:
Shawnee County Election Office
785-251-5900
Vote by Mail in Shawnee County
View slides for instructions for using KSVotes.org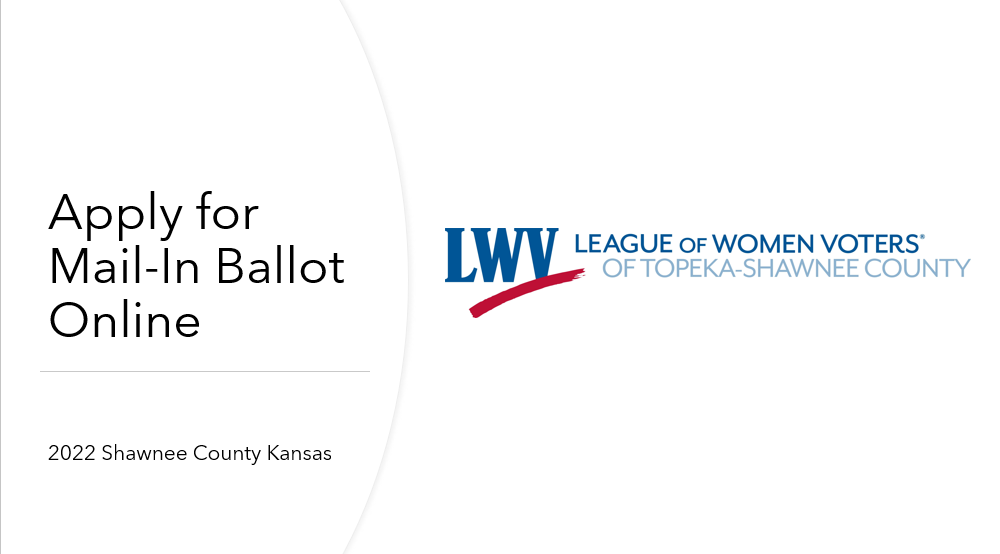 Instructions for completing and submitting mail-in ballots in English and Spanish.