Connect with LWV Topeka & Shawnee County


DonateJoin/Renew
---
October 15 – Last Day to Register to Vote

November 5 – General Election Day

Check Vote411 — Use our online voters' guide to see the races and issues on your ballot. Compare candidates side-by-side and read their views on the important issues in their own words.
___________________________________________________________________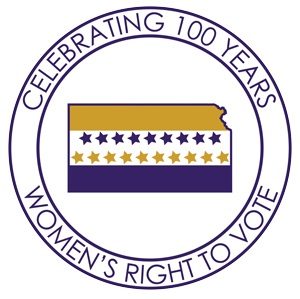 19th Amendment Centennial Celebration Activities
KU Suffrage Anniversary Launch Event
Sept. 24, 7 p.m., Dole Institute of Politics, University of Kansas Suffrage historians Jinx Broussard , Teri Finneman and Candi Carter Olson will discuss the history of the suffrage movement and voting issues that remain today to set the stage for a year of discussions related to the 100th anniversary of the 19th Amendment.
Our League continues to meet and upcoming events will be announced as finalized. The public is invited to attend any of these events. 
---
The VOTER

We publish monthly newsletters summarizing our local activities. 
Learn more about The Voter newsletter
---
News

July, 2019 The League of Women Voters of Topeka Shawnee County (LWVTSC) announces the selection of two local high school teachers, Phillip Wrigley, Topeka High School and Susan Sittenauer, Seaman High School to attend civics education training at the Harvard Business School, August 18 to 20. The Topeka area teachers were awarded grants to attend this 2 ½ day workshop based on an interview and essay writing process conducted by the LWVTSC and the League of Greenwich Connecticut in conjunction with Harvard University and a private donor.  
---
League of Women Voters of Kansas News