LWVK Redistricting Position
After the 2022 round of redistricting, the Kansas League (LWVK) updated it's position on legislative and congressional redistricting. A committee of League members from across the state created the revised position which was adopted at the League's convention on April 22, 2023. 
A recording of the briefing on the position presented for League members during the spring of 2023 is posted below.  LWVTSC members met in February to consider concurrence with the new state position. The members in attendance voted unanimously to concur with the position.
Redistricting in Topeka
The City's Council district boundary lines are redrawn every 10 years following the U.S. Census to rebalance the number of residents in each district.  As required by the City's Home Rule Charter, the Council appointed a Redistricting Commission which recommended a new district plan to the Council on September 1, 2022. The recommended districts were adopted by the Council on November 1, 2022, and will be used for the 2023 City Council elections.
The League presented testimony at the Commission's single public hearing on August 18. 
More information about the Redistricting Commission and its activities is available on the Topeka City website.
After observing the 2022 process, the LWVTSC adopted a city redistricting position that encourages the City Council to adopt a process that is less biased toward incumbents.
2022 City Council Districts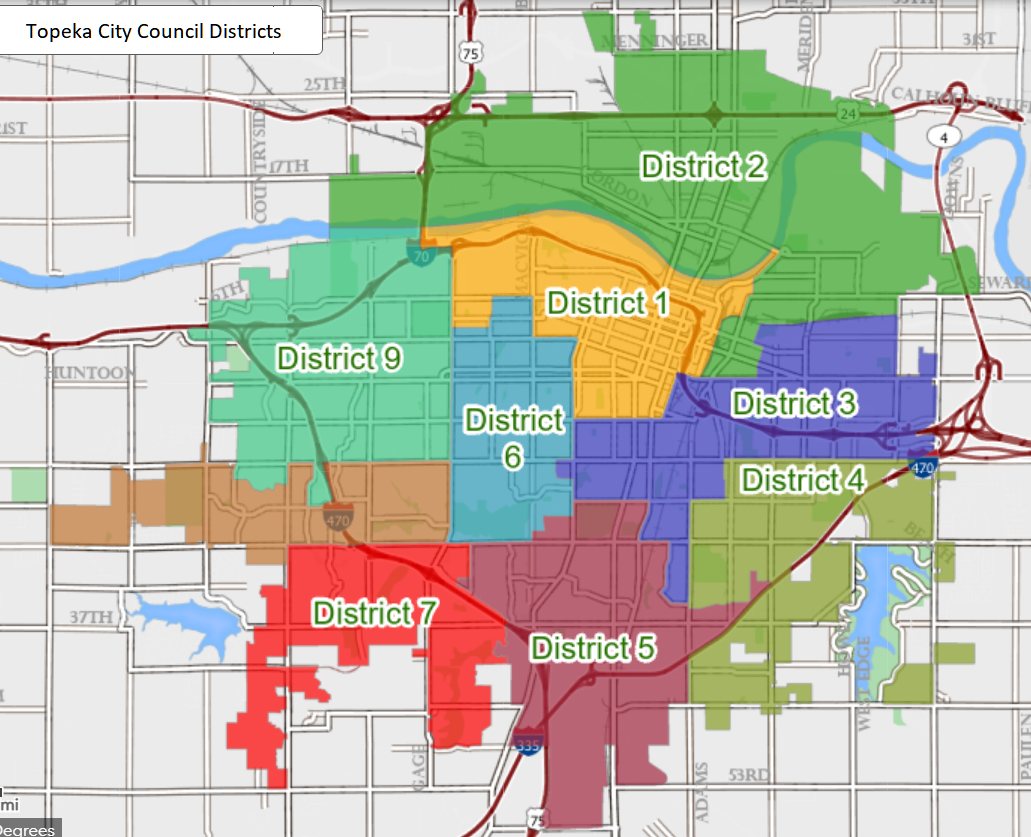 link to Shawnee County GIS application
Redistricting in Kansas
The Kansas Legislature created new legislative and congressional districts during the 2022 legislative session.  Those new districts withstood challenges in court and were used for the 2022 elections of Kansas representatives to the US House and the Kansas House.  State senators, who were not up for election in 2022, will run for the first time in the new districts in 2024.
2022 Congressional Districts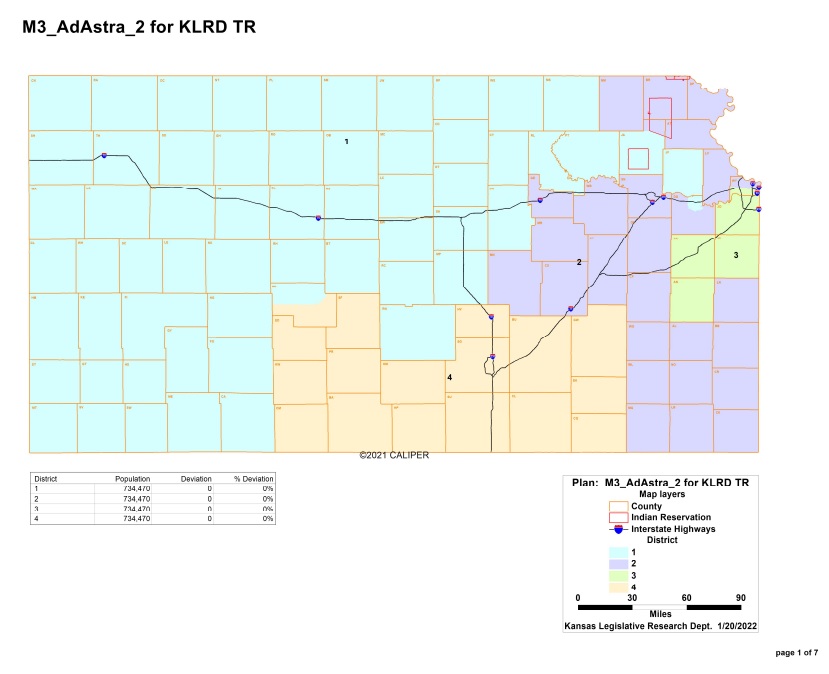 2022 Legislative Districts  
House Districts

Senate Districts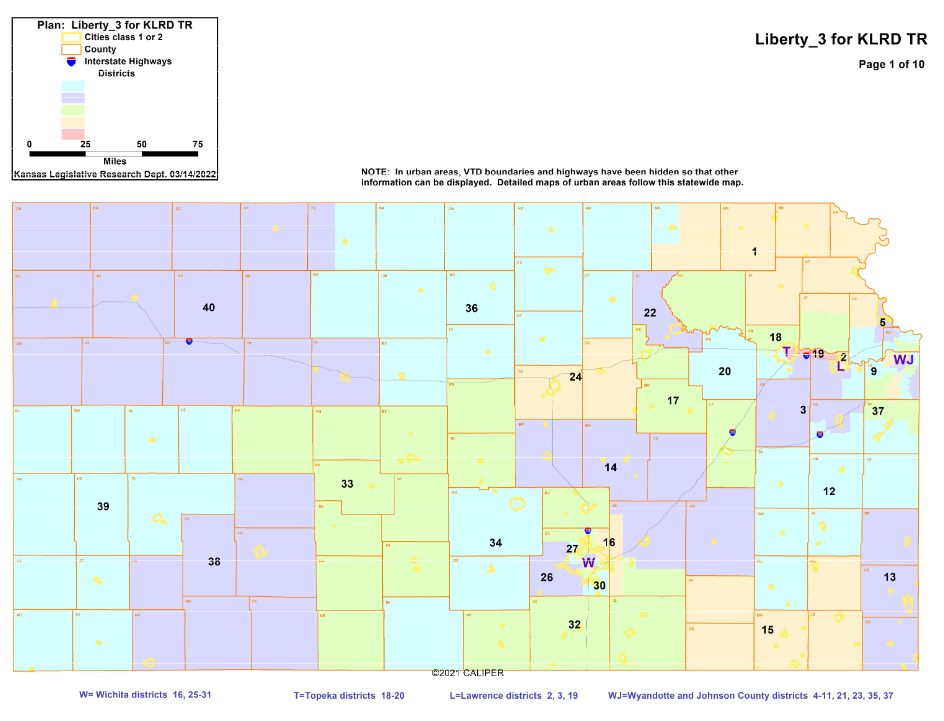 Redistricting Beyond 2022